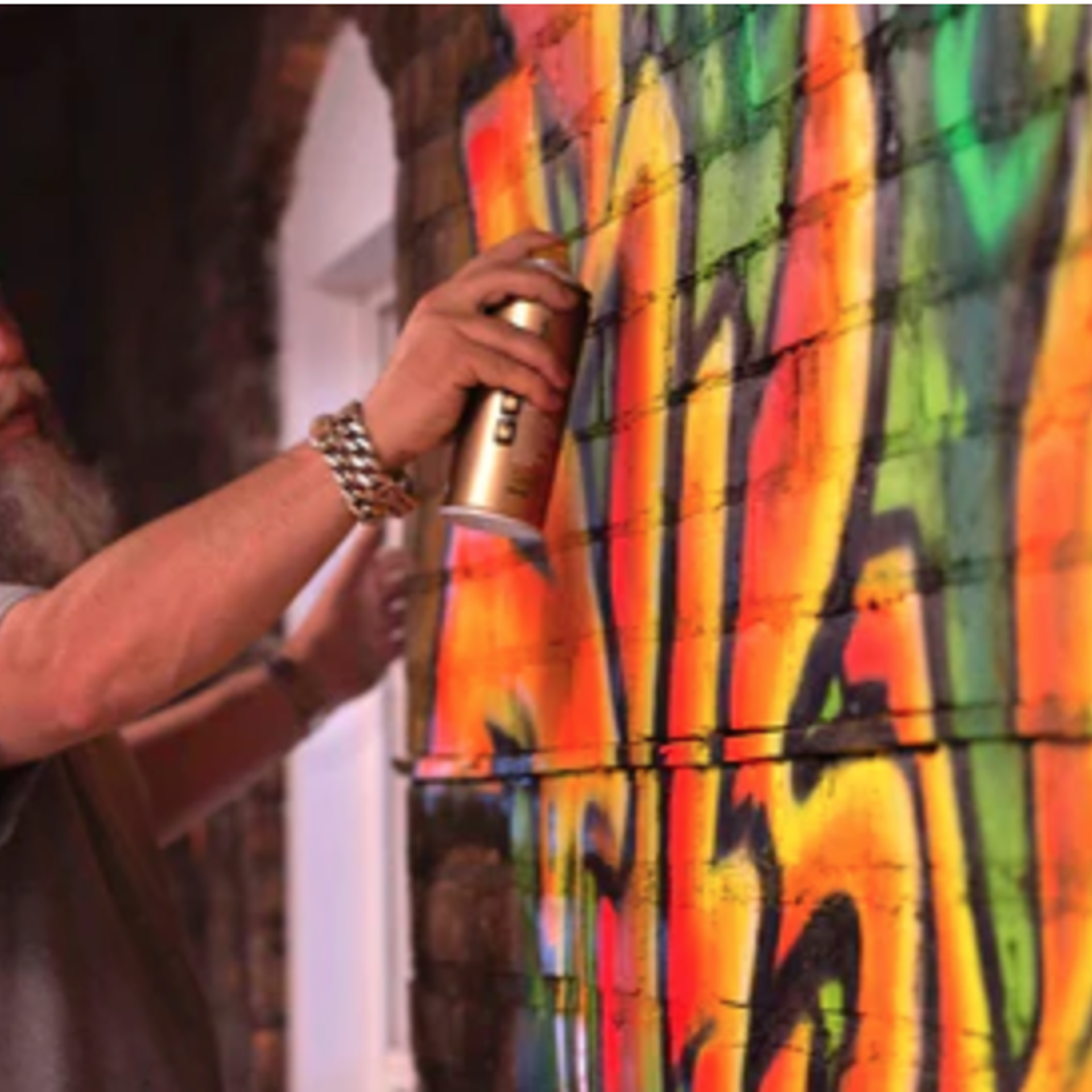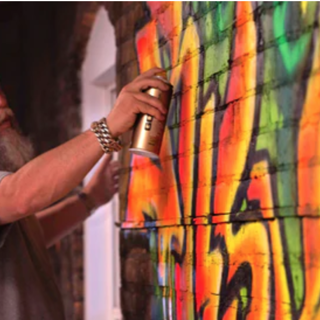 Kelly "RISK" Graval rose to prominence as the originator of a bright, colorful, west coast graffiti style. He pioneered "hitting up the heavens" which meant putting his graffiti as high as possible, scaling up and writing on freeway signs and overpasses. Over the years, Risk has transitioned from a Graffiti Pioneer to a successful Contemporary Artist. These days RISK spends his time creating bright neon pieces, colorful canvases or building massive sculptures.
Risk's art has been the subject of museum exhibits, including a solo show at the "California Museum of Art Thousand Oaks". He has been a featured artist in the highly successful "Beyond the Streets" exhibits in Los Angeles and New York. He is a regular collaborator with some of the world's top musicians including commissions for Aerosmith, hand painting concert outfits for Halsey, and designing the cover art for Blink 182's album "9"
Risk was one of a handful or artists worldwide invited to paint at the 2019 Super Bowl by the NFL and has worked on brand projects for Monster Energy, Lyft and Indian Motorcycles.
Read More