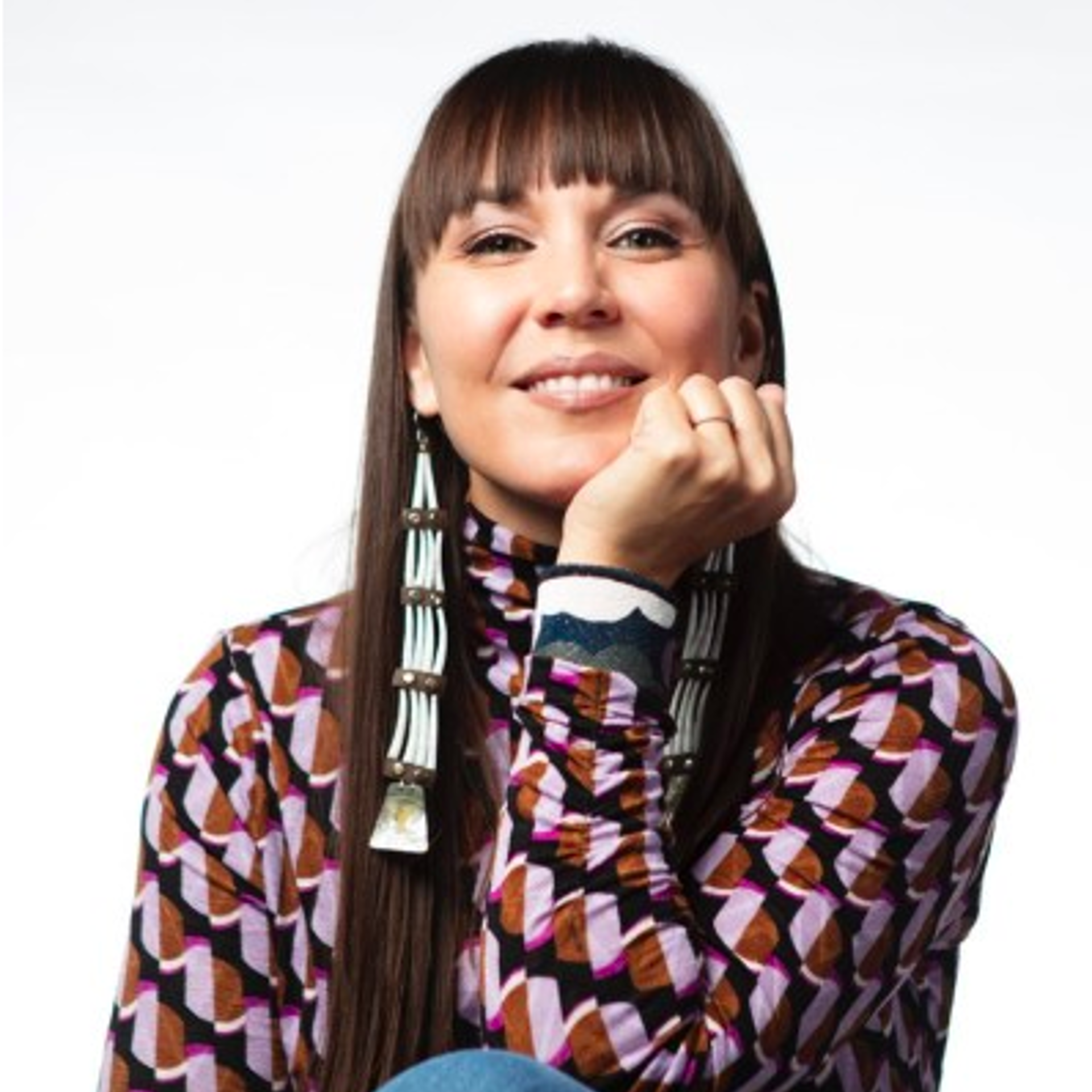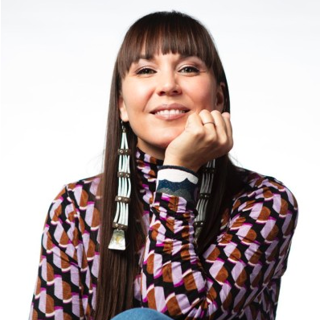 Cara Romero (b. 1977, Inglewood, CA) is a contemporary fine art photographer. An enrolled citizen of the Chemehuevi Indian Tribe, Romero was raised between contrasting settings: the rural Chemehuevi reservation in Mojave Desert, CA and the urban sprawl of Houston, TX. Romero's identity informs her photography, a blend of fine art and editorial photography, shaped by years of study and a visceral approach to representing Indigenous and non-Indigenous cultural memory, collective history, and lived experiences from a Native American female perspective.
As an undergraduate at the University of Houston, Romero pursued a degree in cultural anthropology. Disillusioned, however, by academic and media portrayals of Native Americans as bygone, Romero realized that making photographs could do more than anthropology did in words, a realization that led to a shift in medium. Since 1998, Romero's expansive oeuvre has been informed by formal training in film, digital, fine art and commercial photography. By staging theatrical compositions infused with dramatic color, Romero takes on the role of storyteller, using contemporary photography techniques to depict the modernity of Native peoples, illuminating Indigenous worldviews and aspects supernaturalism in everyday life.
Maintaining a studio in Santa Fe, NM, Romero regularly participates in Native American art fairs and panel discussions, and was featured in PBS' Craft in America (2019). Her award-winning work is included in many public and private collections internationally. Married with three children, she travels between Santa Fe and the Chemehuevi Valley Indian Reservation, where she maintains close ties to her tribal community and ancestral homelands.
Read More