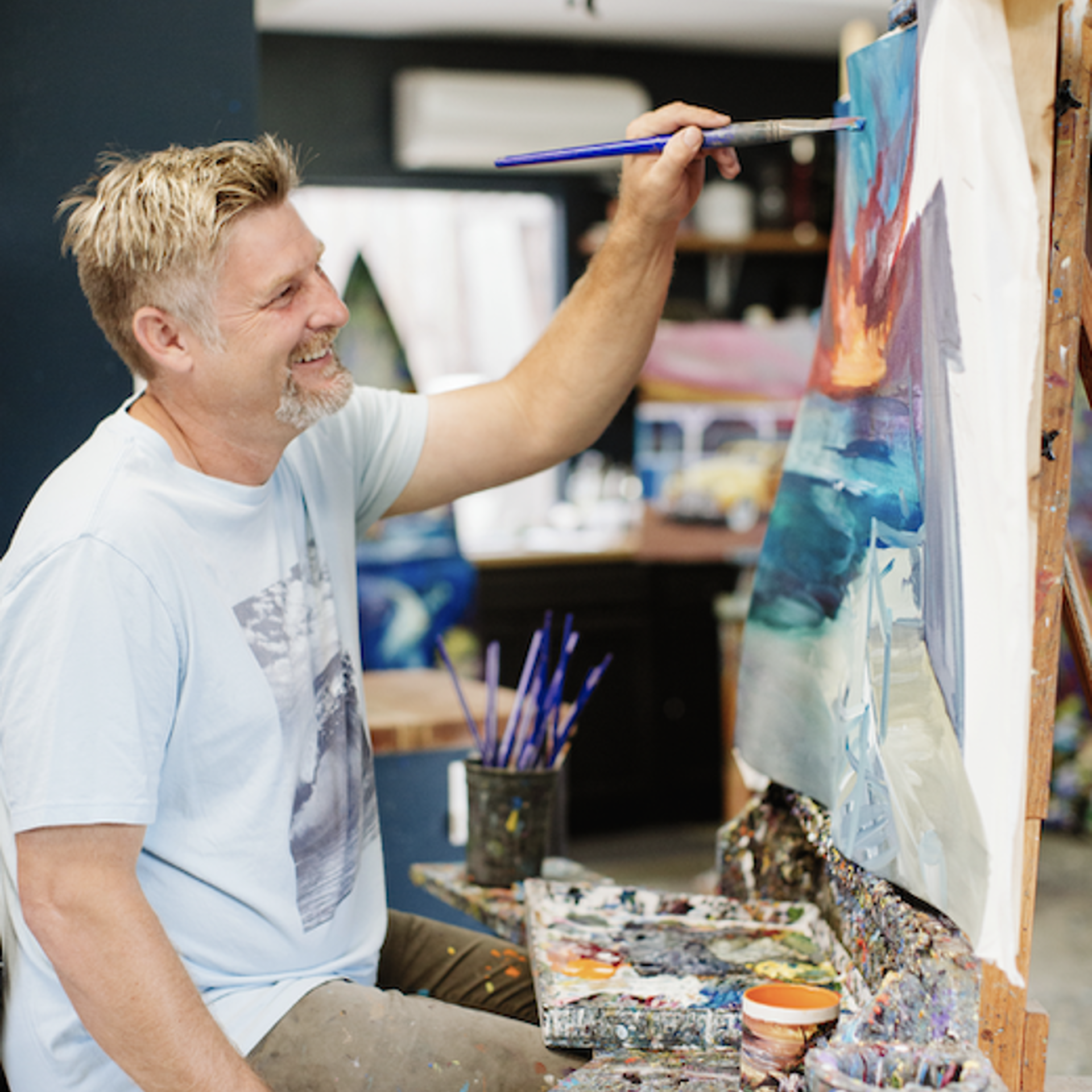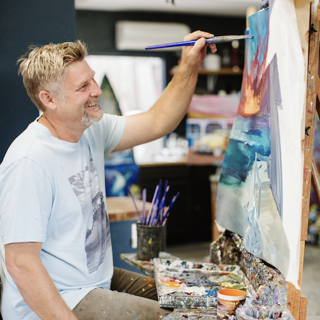 It seems fitting that the art of Steve Barton appears to move like the waves of the sea. The happy, carefree style he paints in is the essence of his personality- fun-loving, nostalgic, and making waves across the fine-art scene. Barton's signature wavy canvases and frames are unmistakable characteristics of 95 percent of his paintings. The purpose is to give viewers another perspective that allows them to move with the painting and enjoy the intense sense of relaxation and good times the artist provokes.
The vivid colors and heavy paint layering perfectly complement Barton's most common subject matter- the beach. Ironically, Barton's journey as an artist began on the East Coast, faraway from the current tropical settings in Southern California that now inspire his work. Steve painted his way across the country in 1994; making it as an artist in SoCal was the goal! He now considers himself a "Local" of Oceanside where he lives with his wife Deborah.
Steve's art is a window into his heart and soul. He has been heard saying it over and over, "I'm just doing what I love". Painting and creating isn't only his livelihood, it's his passion, his hobby, his stress release, his expression of joy. His work is truly a reflection of his heart and soul.
Read More